Discover more from Meyer Literary
Author, editor & passionate book industry professional Angela Meyer on writing, reading, publishing and more.
Your writing goals for 2020
Explore, be generous...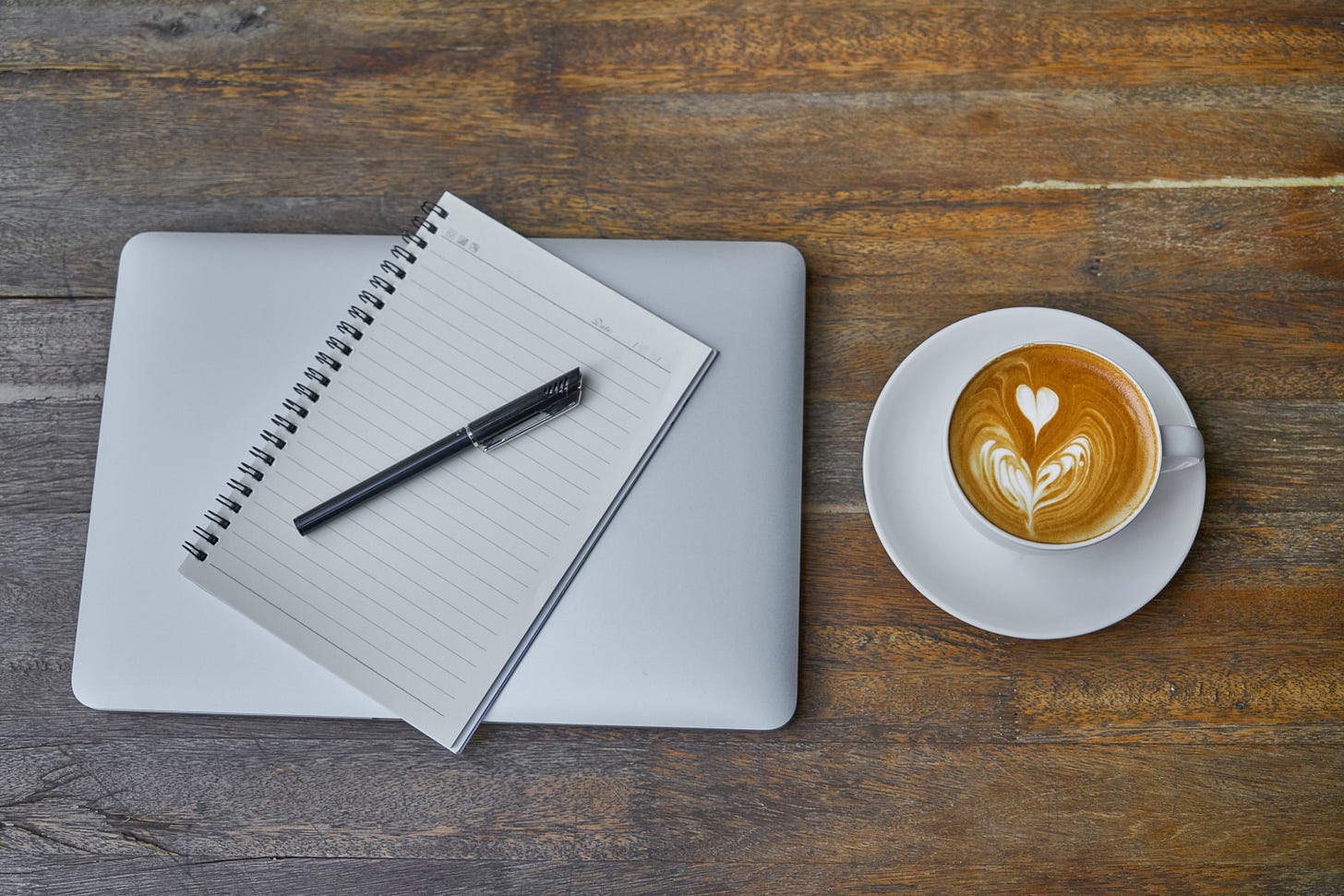 Hello and thank you for subscribing to Meyer Literary!
It's nearly the new year and so today, I'm thinking about writing goals. Years ago, I was the kind of person who would set ambitious goals like 'write and submit one short story a month' or 'write 1000 words every day'. And I would stick to these goals, and I would produce a lot of work. But was any of that work publishable? Not really.
In recent years, the goals I've set have been more generous. I began to realise that good work took time, and that 'writing' didn't always look like writing. As in, sitting down at my computer to write 1000 words per day was only one aspect of writing. Getting down 1000 words per week has been more productive to me, because it has allowed more time and space for important subconscious connections to take place, and for research, and for observing (and even inhabiting…). When I was writing my novella, Joan Smokes, part of that writing was going to burlesque lessons on Tuesday nights, instead of being chained to my desk. Part of that writing was letting a person from my past stay present in my mind and heart, and to ask myself questions about them. Part of that writing was walking, and reading, and even watching YouTube (to get some details right).
What I have written since I've slowed down like this has been more considered, and what I have written has been more likely to be published.
In setting your writing goals for 2020, I want to encourage you to be more generous to yourself, to your thought processes, to your subconscious, to your writing. If you are just starting out, you may want to get words down, because this can be a great way to figure out what you are concerned with, in your writing. But see it as that. Don't vomit 80,000 words and expect it to get published. Embrace the idea of learning, growing, becoming better, tapping your own depths, becoming the best writer you can be.
Here are some suggestions for generous writing goals for 2020:
Complete, and submit, one excellent short story, poem or essay.

Re-read five of your favourite books and read them deeply, perhaps taking notes on any aspects you have been finding difficult in your own writing (ie. character, dialogue, tension...).

Adapt something you have already written into a different form (a play, a poem) – find a way to see it anew and challenge yourself to learn a different form at the same time. 

Write one day per week.

Find an activity that complements your writing (such as walking or yoga) and commit to doing it on alternate days or weeks to sitting down at the desk.

Start a new project and plan to work on it consistently (but not with an end-date or deadline in mind). 

Commit to carrying around a journal or notebook and picking it up when waiting instead of your phone.

Pick a month in the year when you know it's harder to write and call it the 'month of inspiration'. Commit to reading (including maybe a creative writing book), and thinking about a project.

Send your work to a new publication.

Enter one major competition.

Gain feedback on a project and allow yourself time to digest it before re-working it.

Explore another creative activity, for example painting, drawing, video, music, dance, etc., as a way of encouraging the subconscious and to find out about your own concerns and what you are wanting to express.
Wishing you all the best with whatever generous goals you choose.
If you have something ready for eyes, let me know.
I look forward to being in touch throughout 2020!
Warm wishes,
Angela